Easy Ring Sizing Gauge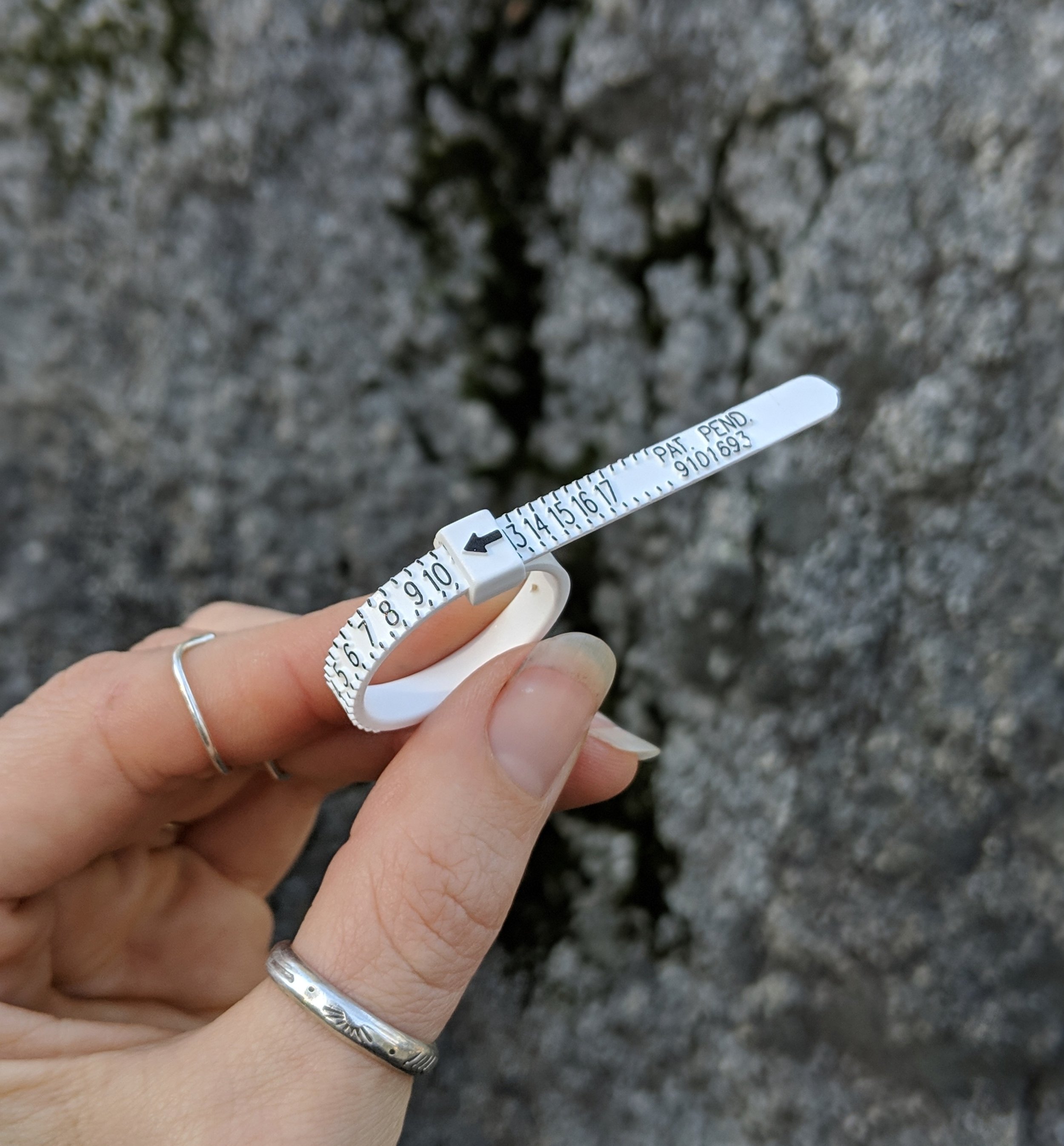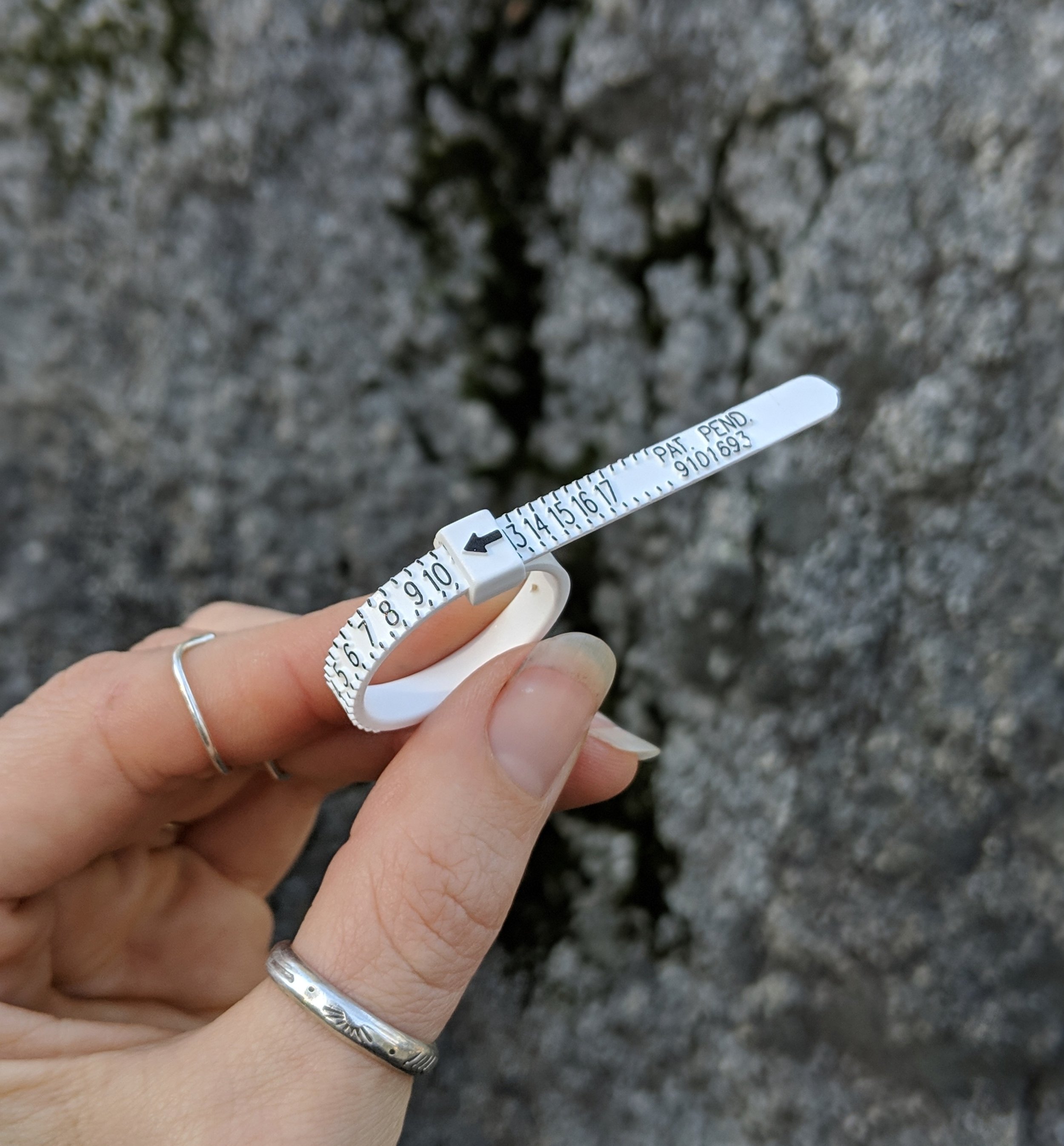 Easy Ring Sizing Gauge
This is an easy and affordable way to find out the ring size of any finger.
"The Multisizer works like a belt. Simply push the end through the buckle to form a ring shape. Slip the Multisizer onto your finger. Adjust to a comfortable fit, checking that it just slips back over the knuckle. When best fit is achieved, read off size indicated by the arrow. (size 7 shown on the front of the package)"
This convenient tool measures for Sizes 1-17 (USA Sizes). It's compact size, easy to carry around, durable and does not rust.
Ready to ship.
Got a question? Ask HERE
See our reviews HERE