Mixed Post Earrings - Pink & Green Tourmaline, Pyrite & Emerald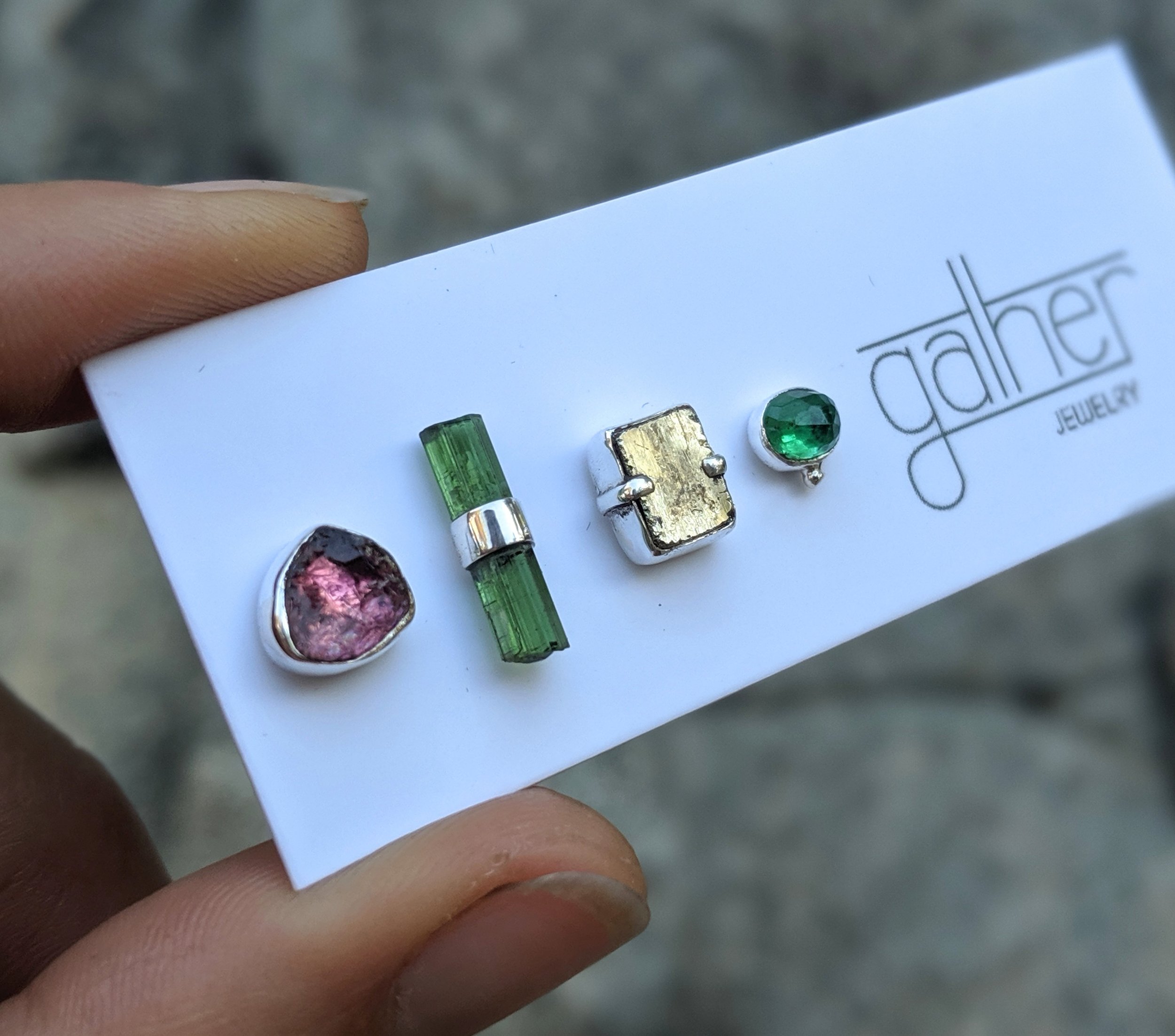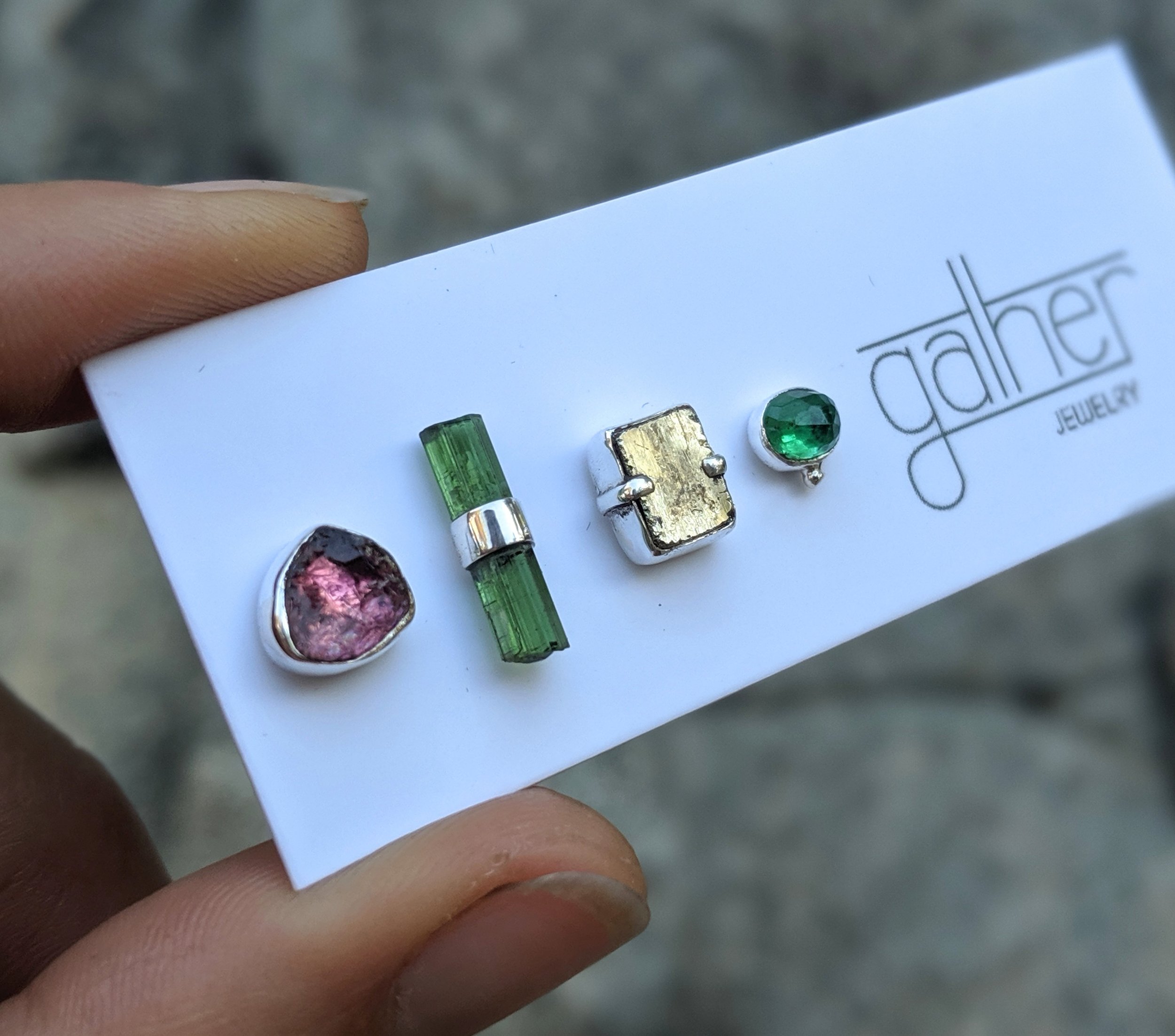 sold out
Mixed Post Earrings - Pink & Green Tourmaline, Pyrite & Emerald
This is a very limited edition set of 4 unique sterling silver post earrings featuring a mix of both Pink & Green Tourmaline, Pyrite & Emerald. Perfect for mixing and matching with each other, as well as with other earrings. All hand-forged and set with sterling or fine silver.
Silver is a metal known to conduct lunar energy, the archetypal feminine energy, mystery, introversion and the unconscious. It's associated with the element of earth and activates all seven main chakras in the human body.
Each set is one of a kind, handmade with natural materials, so you can expect very slight variations in the stones. As always, your order will arrive carefully and beautifully gift-wrapped. This set is ready to ship.
Got a question? Ask HERE
See our past reviews HERE