Tiny Turquoise Stacking Ring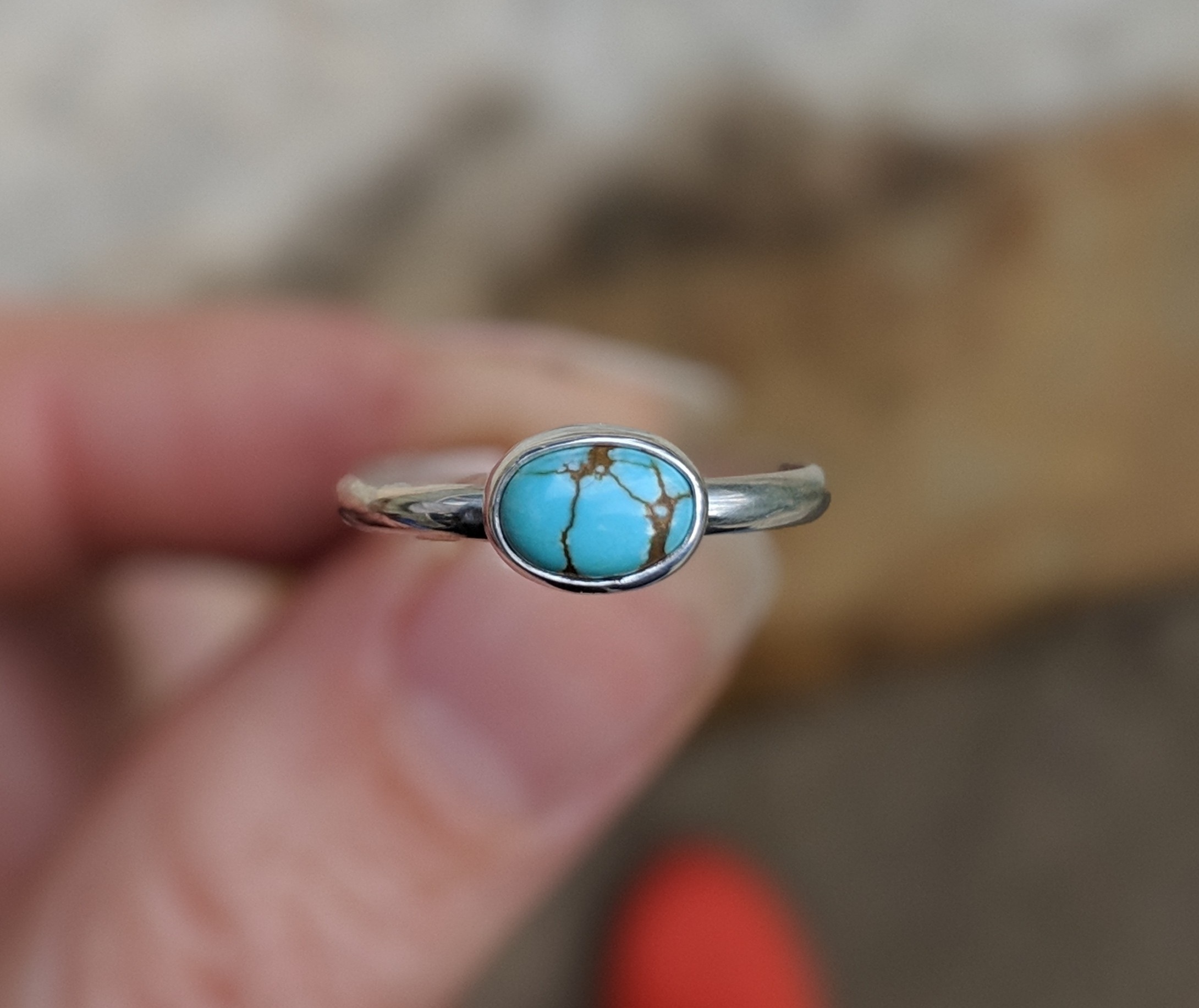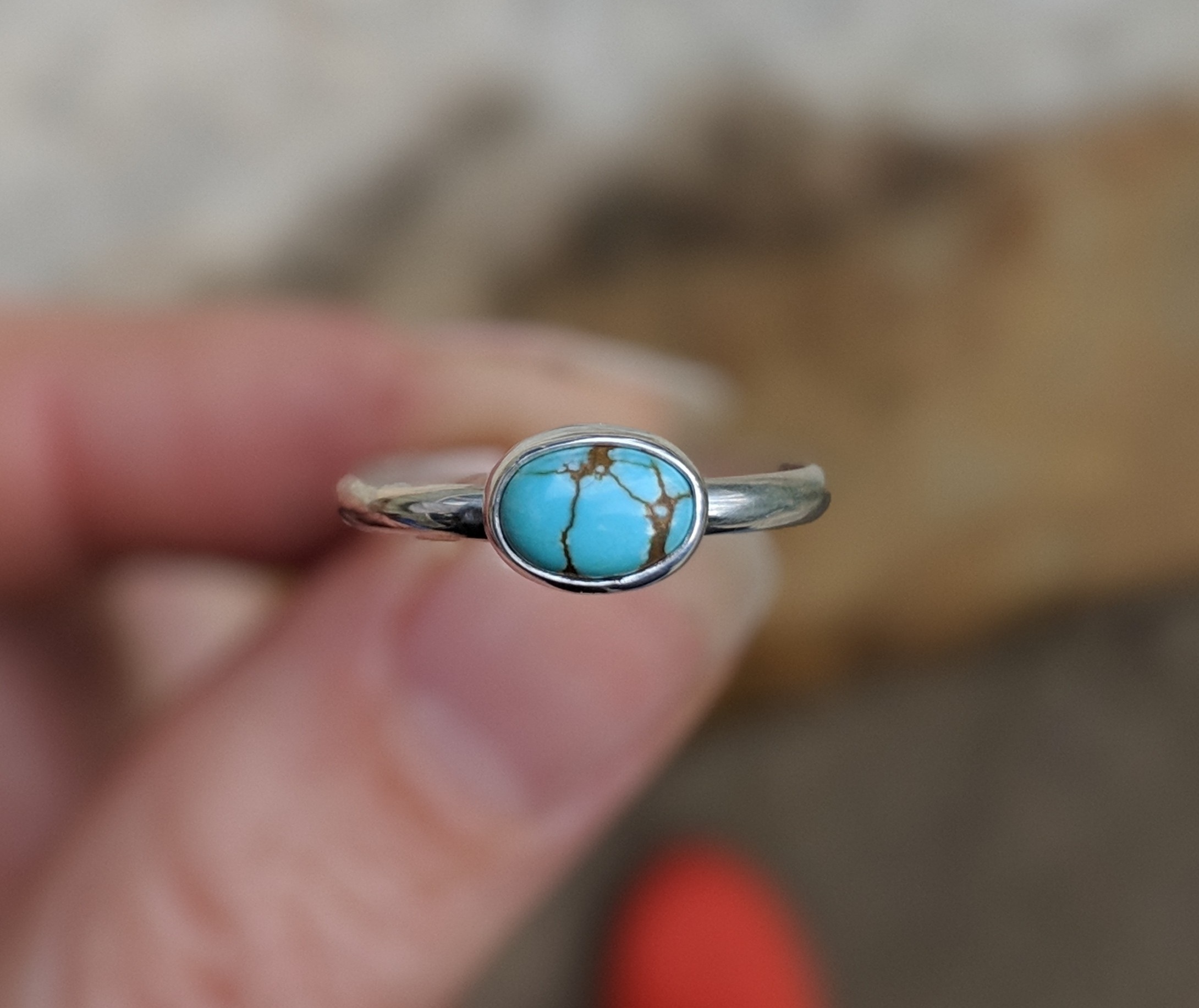 Tiny Turquoise Stacking Ring
This sweet and simple little ring looks gorgeous on it's own, but it also lends itself perfectly to be stacked with other rings. It features an oval cabochon of high grade Number Eight Turquoise.
Consisting of 10 claims, the "#8" Turquoise Mine was discovered in 1925, just north of Carlin, Nevada. It was mined from 1929 until 1976, when all 10 claims were purchased by a large gold mining company. After the last turquoise miner left in 1976, it became a purely gold-mining venture. The turquoise removed by the last miner sat in his warehouse, untouched for decades until he died. Years later, the warehouse and all of it's "#8" turquoise was bought by my step-grandfather Gene. Today Gene cuts, treats and distributes this stunning high-grade natural turquoise, world famous for it's "spider webbing".
Turquoise, the birthstone for December, has many powerful physical, emotional and spiritual healing properties. It has the ability to create wholeness, communication and spiritual expansion. It is also said that turquoise can attract personal power and wealth.
Silver is a metal known to conduct lunar energy, the archetypal feminine energy, mystery, introversion and the unconscious. It's associated with the element of earth and activates all seven main chakras in the human body.
Because this design is made with natural stones, you can expect variations in color and pattern from stone to stone. If you'd like to choose your own stone, send a message at checkout and we will send you a photo of your stone options. Please allow up to 10 business days for production.
As always, this item will arrive carefully and beautifully gift-wrapped.
Got a question? Ask HERE
See our reviews HERE